Drink Menu:
---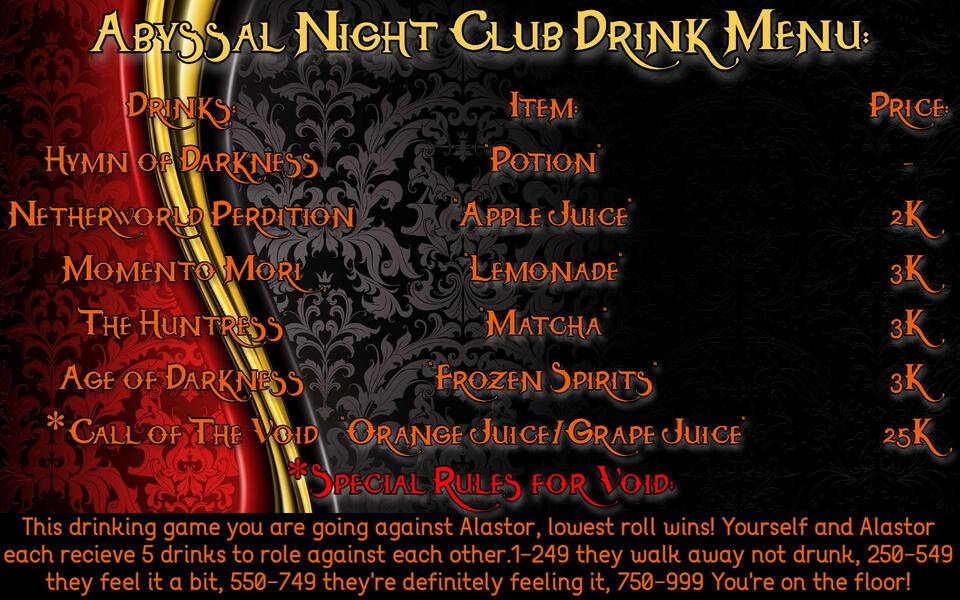 Some items may be substituted if needed!
Abyssal Staff:
---

Pictured:
(redoing staff pic soon)
About Staff:
Name: Asuna kitty (Dancer)
Age: immortal
Gender: female
Sexuality: bisexual
RP: matches the other person
Quote: no matter the form I am in I always kitty underneathName: Kheni Kurogane (Bouncer)
Age: 28
Gender: Male
Sexuality: Pan (very heavy fem lean)
RP: Will try to match
Quote: N/AName: Name: Ryo Rouge (Dancer)
Age: 26
Gender: Male
Sexuality: Bisexual (Male lean)
RP: Depends on the other person
Quote: "If you have the coin consider it done"
Name: Dj Xulfudd (Resident DJ)
Job: Bringer Of Sounds
Pronoun: He/Him
Orientation: Straight
Role: Switch
RP: Yes
Services Offered:
---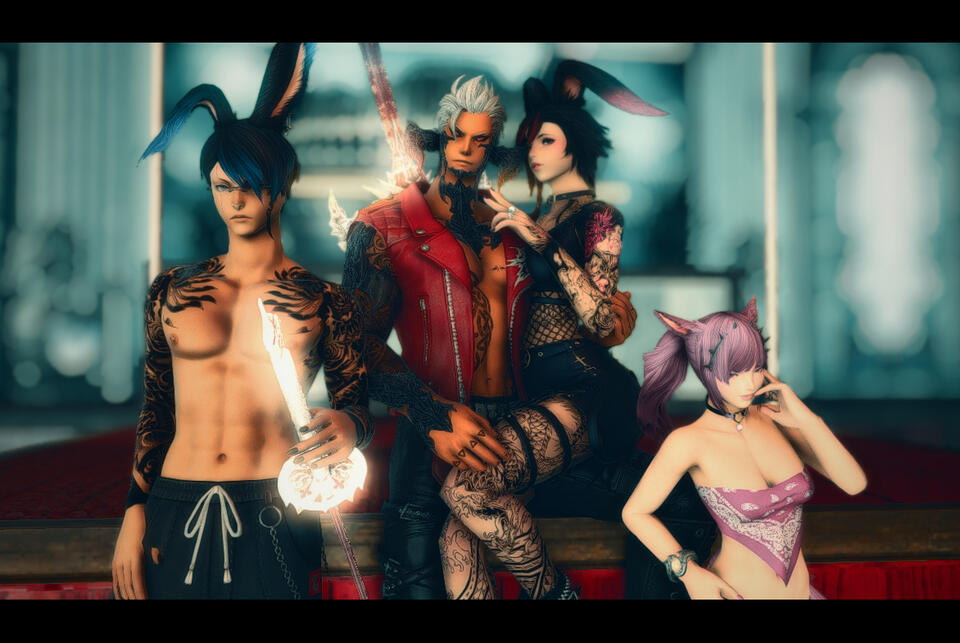 Featured above: Kheni, Alastor, Kali, and Kitty!RP Services:
Wanting to get up close and personal with one of the staff? Please keep in mind your services you paid for are SFW! (All payments must be paid in full for service or Buy-outs)Table Dance: 30K per 30 mins
Night Buy Out: 150K (2hrs)
Off-site Buy Out: 300KBar Buy Outs:
Cost: 1.5 Mill
(Does NOT include Drained Abyss)
Want to buy everyone a round of drinks for the entire night? And have your name recognized in shout! Speak to Kali, Alastor, or Nox ASAP!